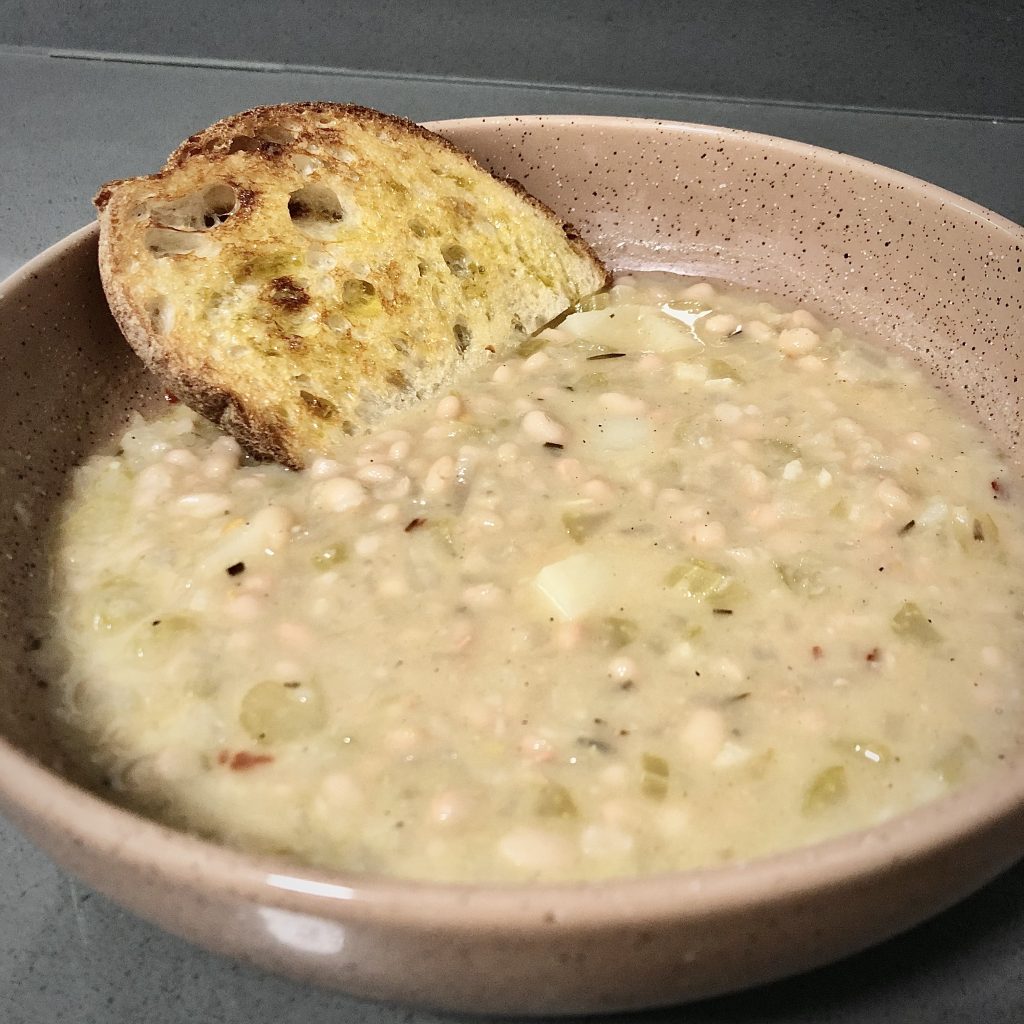 Add several tablespoons (4-5 tbsps or as much as you prefer to cook with) of good olive oil in a large pot on medium heat
Add to the warm oil
½ white onion, diced
3 stalks celery, diced
½ shallot, diced
3 garlic cloves, diced
When the vegetables are soft, add seasoning
1 tablespoon rosemary
1 tablespoon red pepper flakes
½ tablespoon oregano
salt and pepper to taste
Stir until fragrant, about 1 minute
Then add
zest and juice of 1 large lemon
1 large potato, peeled and cut into ¼ inch bite-sized pieces
3 16oz cans small white beans, drained and rinsed
4.5 cups of vegetable broth
Bring to a boil and cook for 10 minutes or until the potatoes are tender when poked with a fork
Turn off heat and use an emulsifier to emulsify a small bit of the soup, or measure out 1 cup of the soup contents and blend and stir back into the soup. This thickens the texture and adds creaminess.
I recommend serving this with vegan or regular freshly grated parmesan, toasted and oiled sourdough with garlic confit, vegan biscuits, or just your tried-and-true favorite soup side.